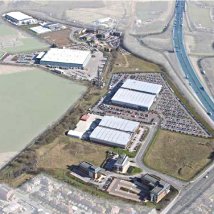 The Capitol Park Leeds Travel Plan
Travel plans aim to reduce the amount of traffic and to promote a wider range of more environmentally friendly and healthy transport options.
Travel plans are not 'anti-car', but emphasise the travel choices that are available and accessible to everyone. The Capitol Park Leeds Travel Plan is a package of travel measures tailored to the needs of the individual organisations at Capitol Park, aimed at promoting greener, cleaner travel choices.
Individual Benefits
Health: Experts recommend being active for 30 minutes a day, five days a week, which can be made up of shorter bouts of 10 to 15 minutes. Active commuters, those who walk or cycle part or all of their journey, enjoy better fitness levels and better health,
Cost Savings: The costs of commuting by car can be considerable, and facilitating alternatives such as walking, cycling and public transport patronage can bring direct savings to employees.
Time Savings: While travel planning measures such as flexi-time, compressed working week and teleworking offer staff greater flexibility in their working day, they also help reduce congestion by staggering arrival and departure times and by freeing up 'lost' commuter time altogether.
What Travel Plans seek to do
Travel plans are dependent upon the site circumstances of individual organisations and therefore can address a wide variety of travel issues. However, common aims include:
1. Informing employees of alternative modes of travel available to them
2. Identifying opportunities to provide new sustainable travel choices
3. Promoting the use of alternative modes of travel
4. Supporting employees to achieve a shift in travel behaviour away from single occupancy car use towards more sustainable forms of transport
What options are available?
Many initiatives can be introduced in a travel plan. These include measures to encourage:
· Flexible working practices
· Walking
· Cycling
· Greater use of public transport
· Car sharing
· Car parking management
What if I need some help?
Northern Transport Planning are the overall Travel Plan managers for Capitol Park Leeds and are available to provide any assistance you might need with Travel Planning matters.